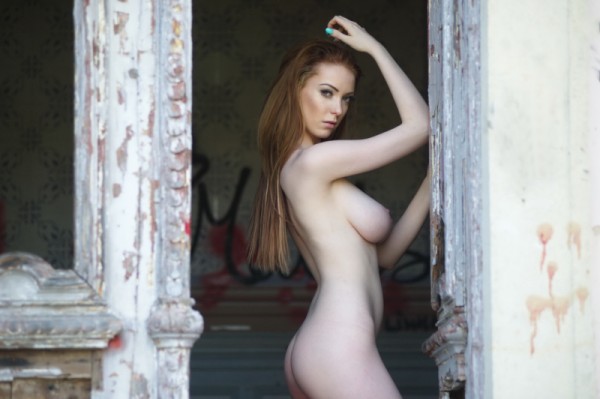 Alice Brookes
Fans of the UK Glamour scene will already know Alice Brookes.

She's 21, from Hampshitre in the UK, all of 180cm tall with stunning green eyes and long dark brown/red hair.

Alice's even more stunning 30 GG – 24 – 32 figure has graced the pages of most of the UK tabloid newspapers and popular lifestyle magazines. Alice loves animals – particularly dogs – and, is an accomplished photographer herself!

But, we like Alice at the front of the camera! She loves her job and all types of modelling but, Alice says with a giggle... ''If I had to chose, shooting topless 'lads mags' style glamour would have to be my favourite!'' ...Bring it on Alice!
Photo Sets: 6
Sets Featuring Alice Brookes