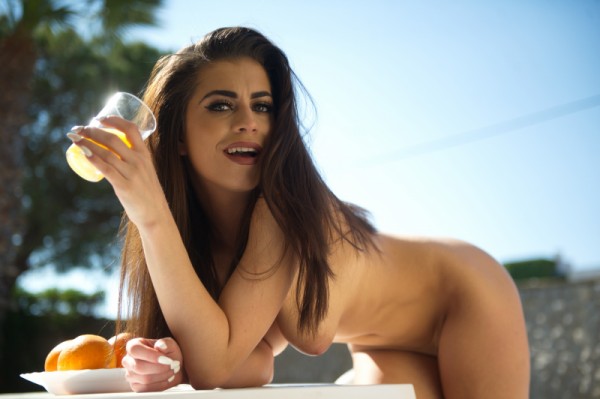 Katie Salmon
Katie's boobs are famous!

They are 36DD whilst the rest of Katie measures up to 26 inches around her waist and and 27 inches around her hips!

Katie is 20 years old and comes from Merseyside in the UK. She appears regularly in UK 'Lads Mags' and has - of course appeared on Page 3 of The Sun newspaper.

Shooting with Katie is great fun – she has a typical Liverpudlian sense of humour and fun – as you will see in the photo sets coming up on GIRLFOLIO!
Photo Sets: 4
Videos: 2
Sets Featuring Katie Salmon