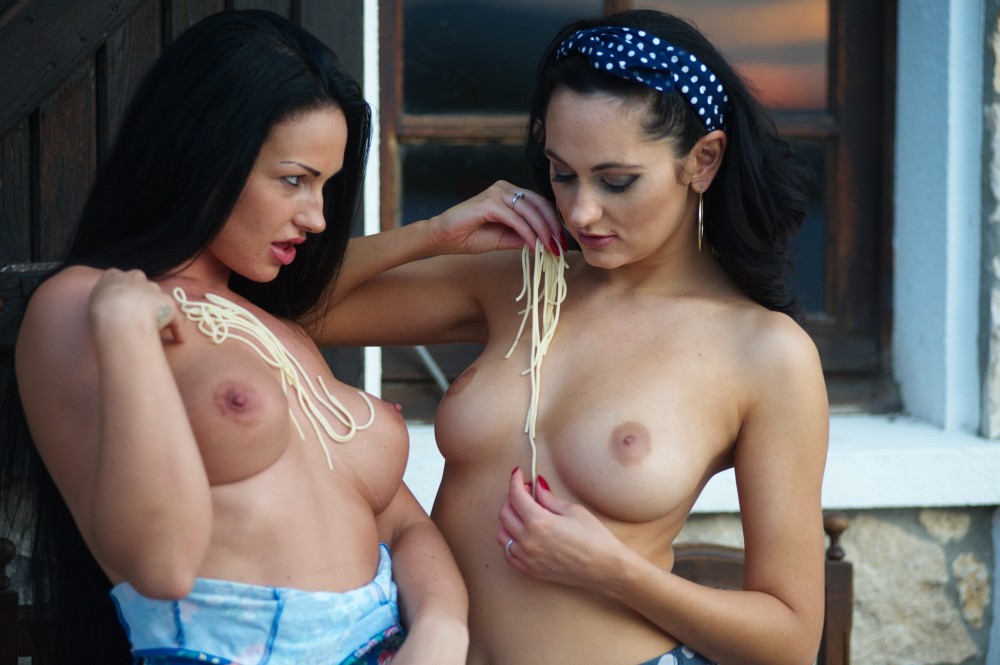 June 2017 - Image Set
In cooking, al dente /ælˈdɛnteɪ/ (Italian pronunciation: [al ˈdɛnte]) describes pasta that are cooked to be firm to the bite. The etymology is Italian "to the tooth". In contemporary Italian cooking, the term identifies the ideal consistency for pasta and involves a brief cooking time.

...Bonnie and Tori demonstrate!
View More Sets of: Bonnie Bellotti, Tori W