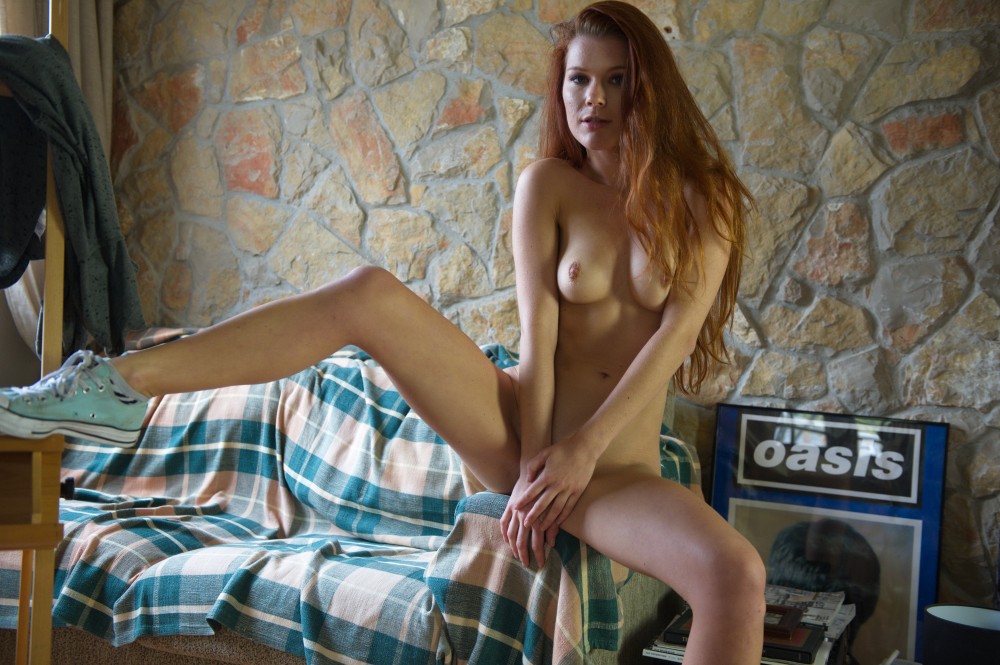 March 2016 - Image Set
Artist's models are supposed to keep very very still, Their skill is in holding a pose for minutes – even hours.

Mia - never one to keep still for long – soon gets up to mischief in this artists studio. (I think he went to sharpen his pencil) Mia quickly strips off and makes good use of a handy pad and marker pen.
View More Sets of: Mia Sollis