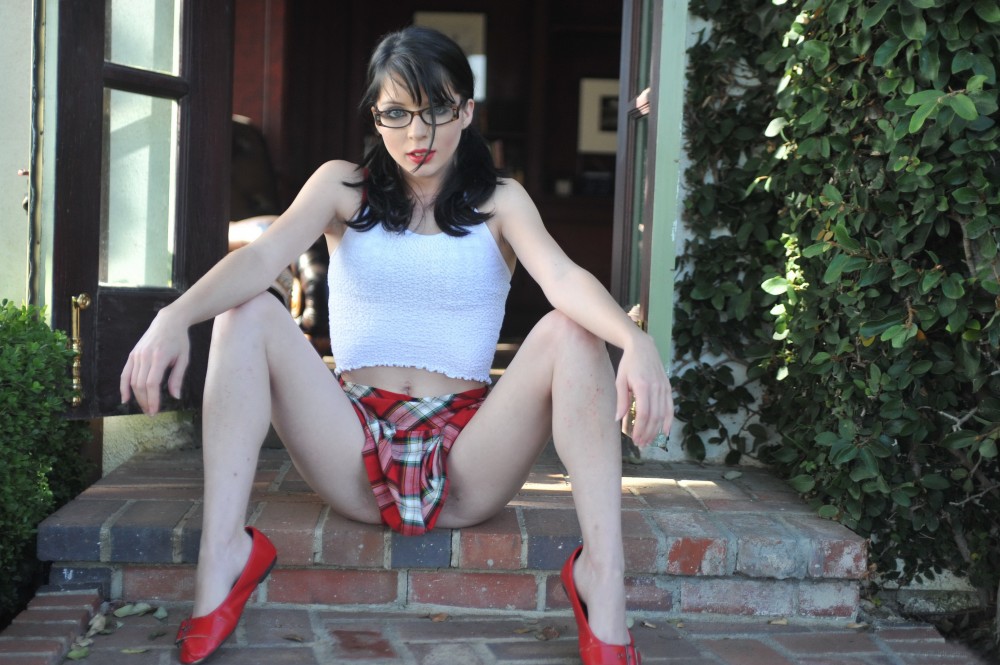 February 2018 - Image Set
It's Jessi Palmer - our model from down in Louisiana.

Wearing a checked skirt, glasses and 'big' pants Jessi is the sexiest 'geek' girl you could wish for.

Watch her as she sneaks into the bosses study and gets up to all kinds of mischief!
View More Sets of: Jessi Palmer