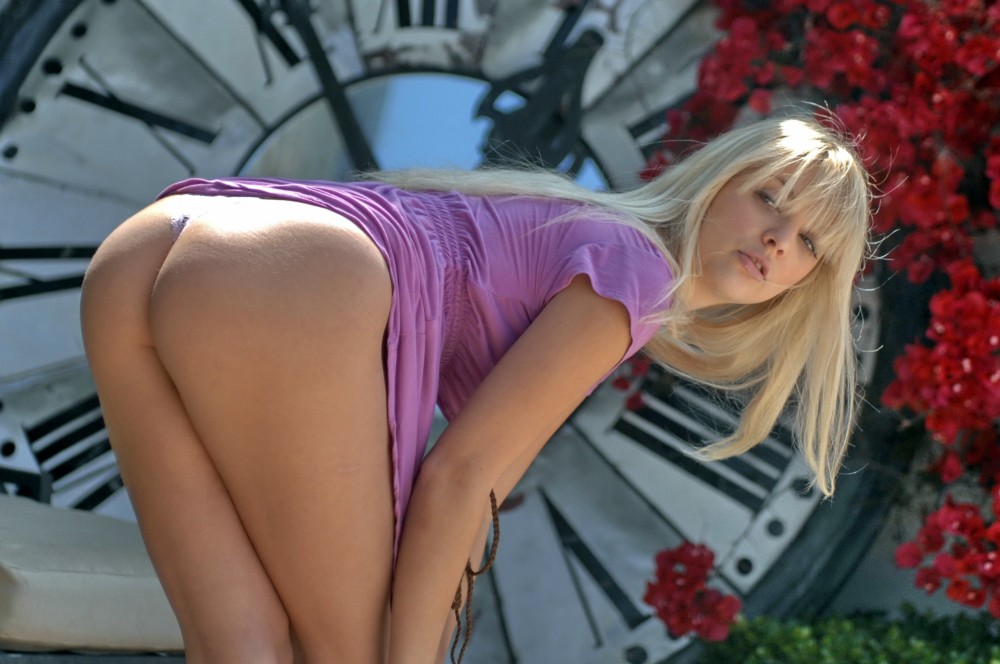 June 2015 - Image Set
Here's our always popular California girl Jana in a set we've called 'Time for Me?'

Well... there's always time to watch the gorgeous LA babe strip out of her summer dress and panties. Time stands still as she bends over to adjust a rather large pair of hands... enough clock jokes... just enjoy this beautiful blonde.
View More Sets of: Jana Jordan