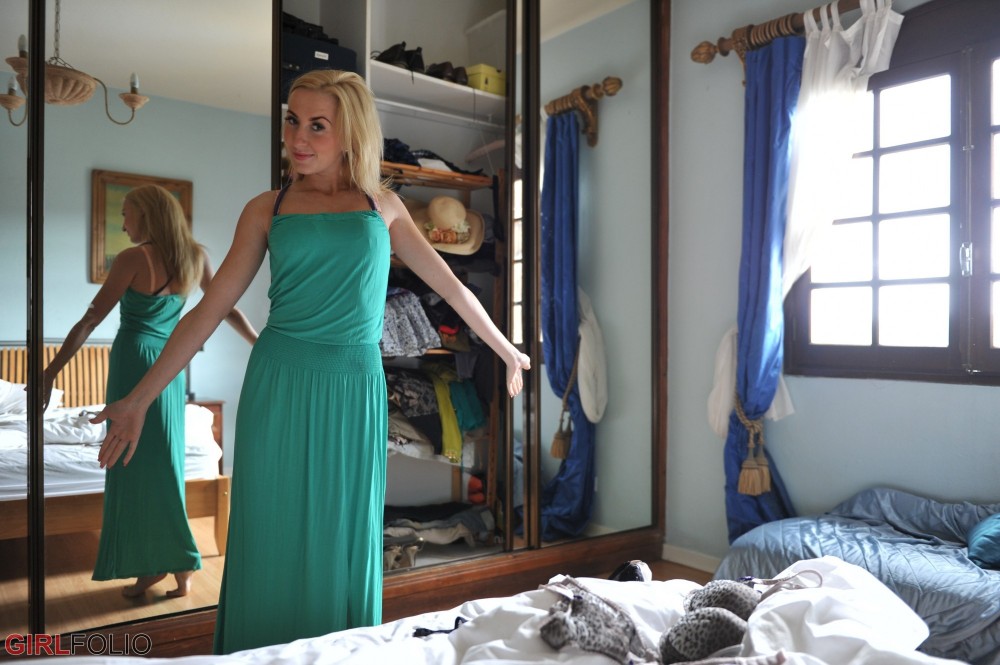 December 2014 - Image Set
Sophia Smith fans will love this photo set!

What could be better than to just lay back on a bed and watch Sophia as she slips out of one set of undies, then tries on a small selection of her eclectic range of frillies - for your eyes only.

Finally she put on her dress - which clings where it touches, but we already know whats underneath... lucky us!
View More Sets of: Sophia Smith