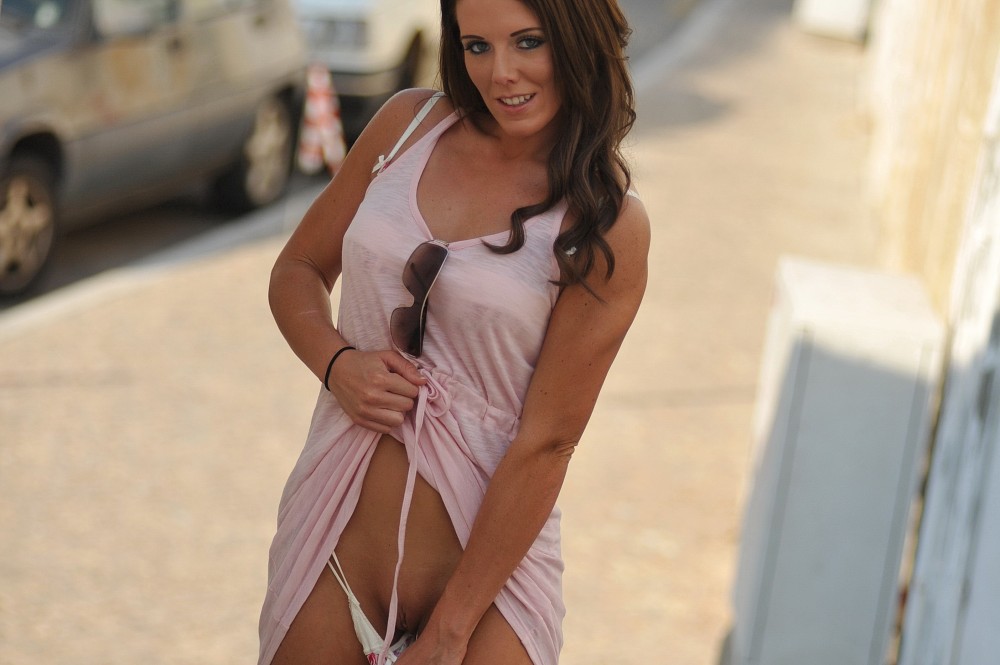 October 2015 - Image Set
Who would have guessed it?... Jennifer has a passion for flashing her knickers in public!

Spending a couple of days with a model you get to know a lot of their 'innermost secrets'... For Jennifer it happens to be flashing her other innermost secrets in public...So...we let her loose.

This is the first of a 2 part set. GIRLFOLIO members get to see a whole lot more in PART 2!
View More Sets of: Jennifer Nexus