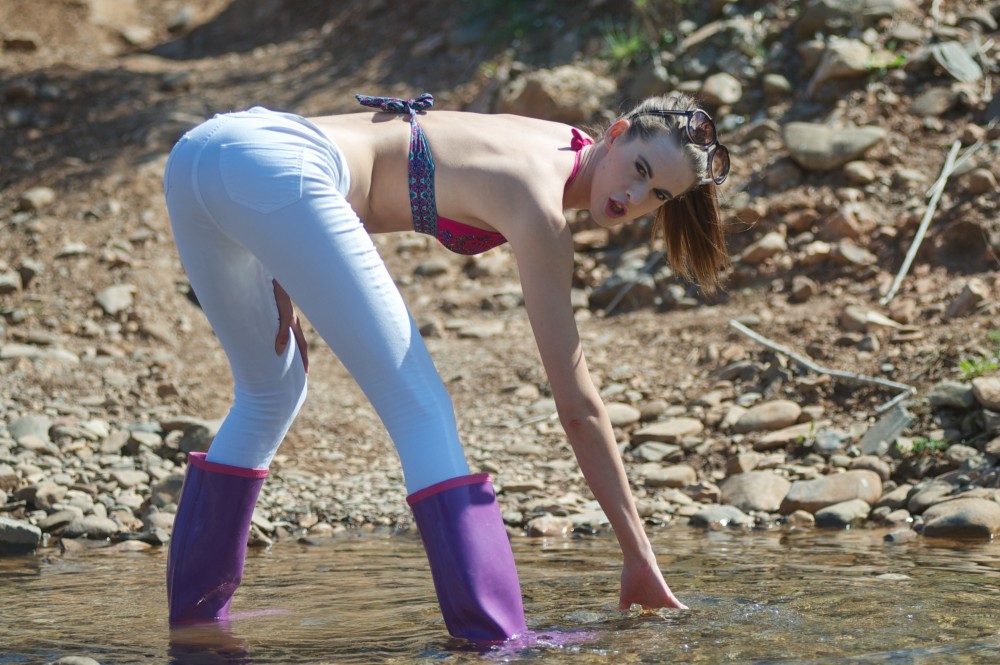 June 2015 - Image Set
The elegant Miss Tongue entertains us some more when she goes frog hunting.

We mentioned her love of 'Jaffa Cakes' in her profile - but we forgot to mention her other love... frogs!

Much to Melissa's disappointment - there weren't any frogs when she donned her wellington boots and went to investigate in this beautiful Algarvian stream... so she got naked for us and then hopped off back home.
View More Sets of: Melissa Tongue