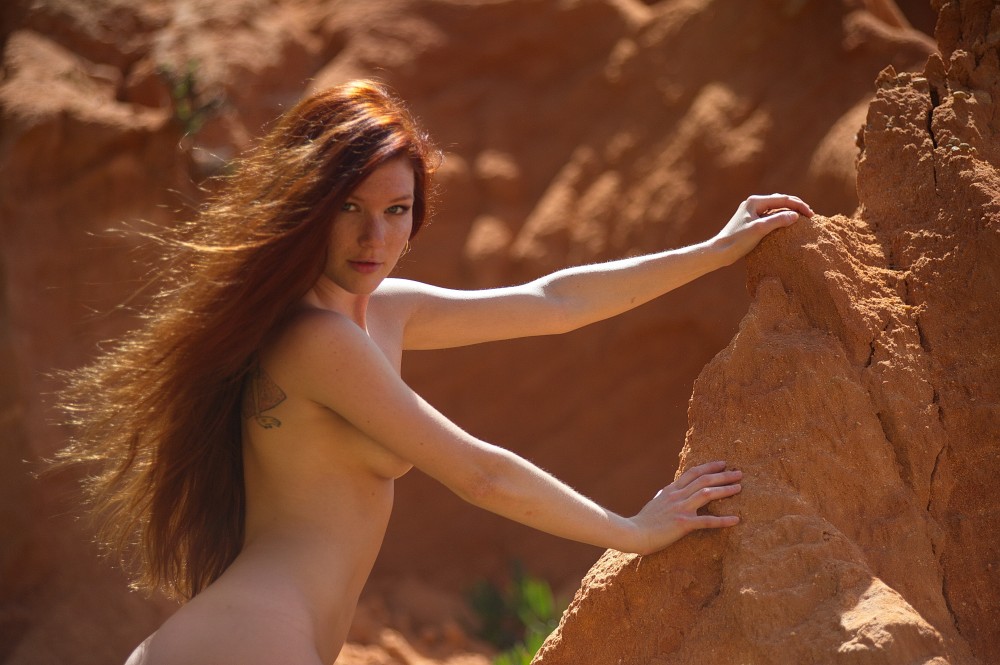 May 2016 - Image Set
This photo set of the adorable Mia Sollis reminds us of why we love red heads.

Mia practices some relaxing yoga poses amongst the rocks on the beautiful Algarve coast. At the same time, Mia affords us the occasional glimpse of the fascinating 'Kama Sutra' sex position tattoo on her back. As if Mia's beautiful hair and toned body weren't enough...we have to wonder...why the fascination with that sexual position?... We can only guess!
View More Sets of: Mia Sollis