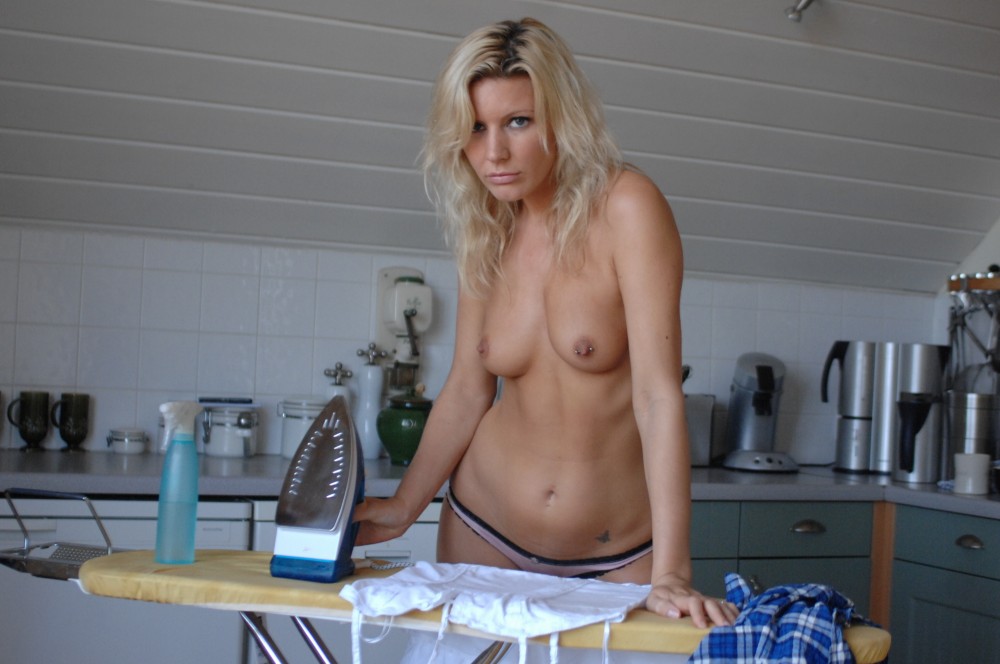 June 2015 - Image Set
Holly Newberry shows us how to make ironing laundry more enjoyable and interesting!
Holly get's a little hot and bothered while slaving over her ironing. She cools down by unbuttoning her shirt. That doesn't' do much for her steamy mood - so she cools off some more by squirting water all over her pink knickers before slipping them off as well..... It's smooch easier to iron in the nude!
A steamy photo set to be sure!
View More Sets of: Holly Newberry