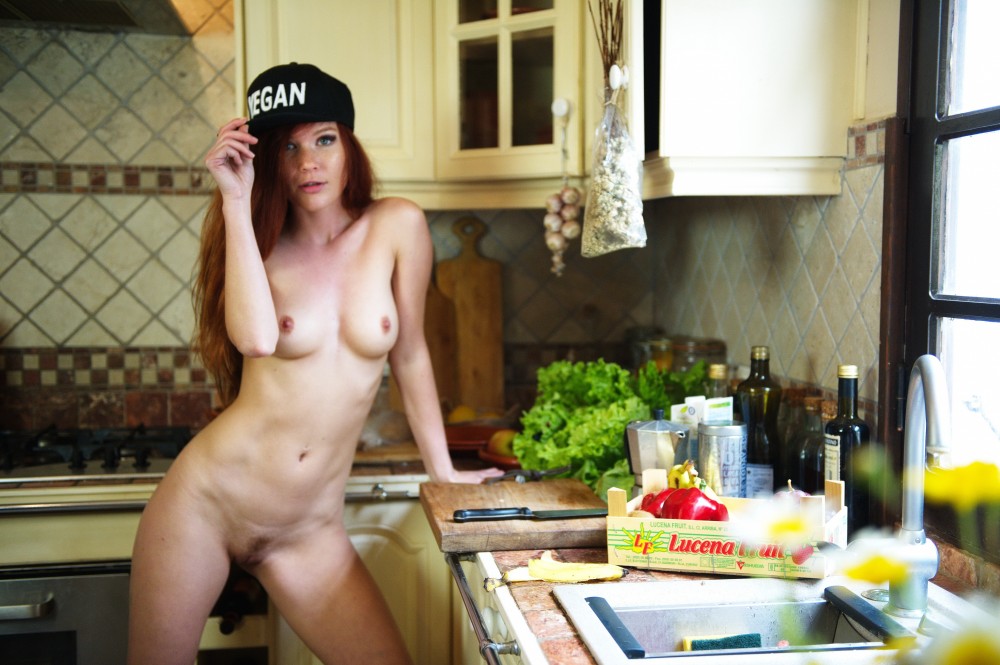 June 2016 - Image Set
Mia is a dedicated Vegan. But, contrary to popular belief, a Vegan's diet is far from boring. As a testament to that...we join Mia on a trp to the local market, and then she gives us
a lesson in salad preparation in the kitchen.

Needless to say – nakedness is the main ingredient for Mia..... Don't miss our Behind the Scenes movie of this photo set – coming soon!
View More Sets of: Mia Sollis