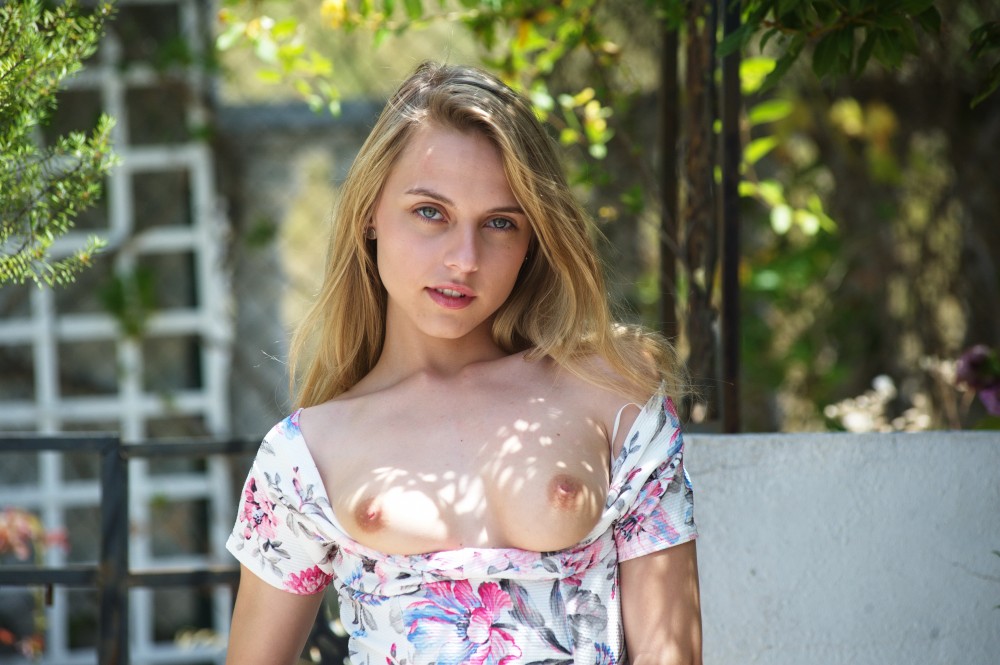 July 2016 - Image Set
Spring time in the Algarve – when the orange blossom comes out. It's also the time Chloe Toy came out to enjoy the summer sunshine and a spot of being 'in nature'.

What better way to enjoy nature than stripping off and having a quick frolic in the garden? ...Lucky we were on hand with a camera!
View More Sets of: Chloe Toy