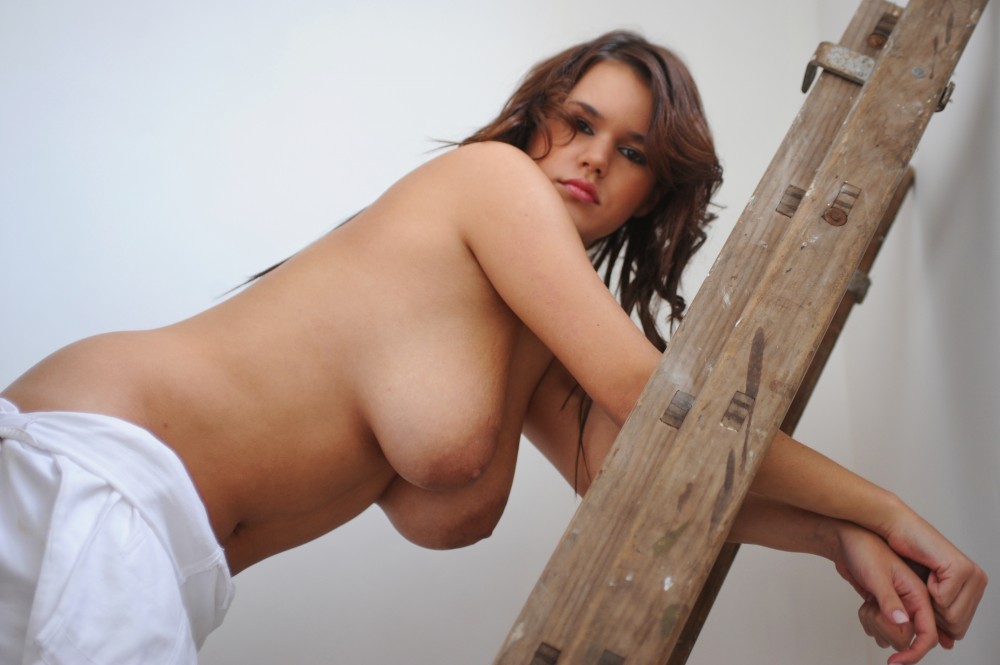 Emma - Overalls
June 2015 - Image Set
There are 2 distinct reasons why members get very excited whenever we feature a new photo set of Emma - and it's not the 2 straps holding up the front of her painter's overalls!

Thankfully, Emma soon discovers that she can paint better naked than wearing clumsy and rather unattractive work-wear.

Any volunteers to wash Emma's paint brush?
View More Sets of: Emma