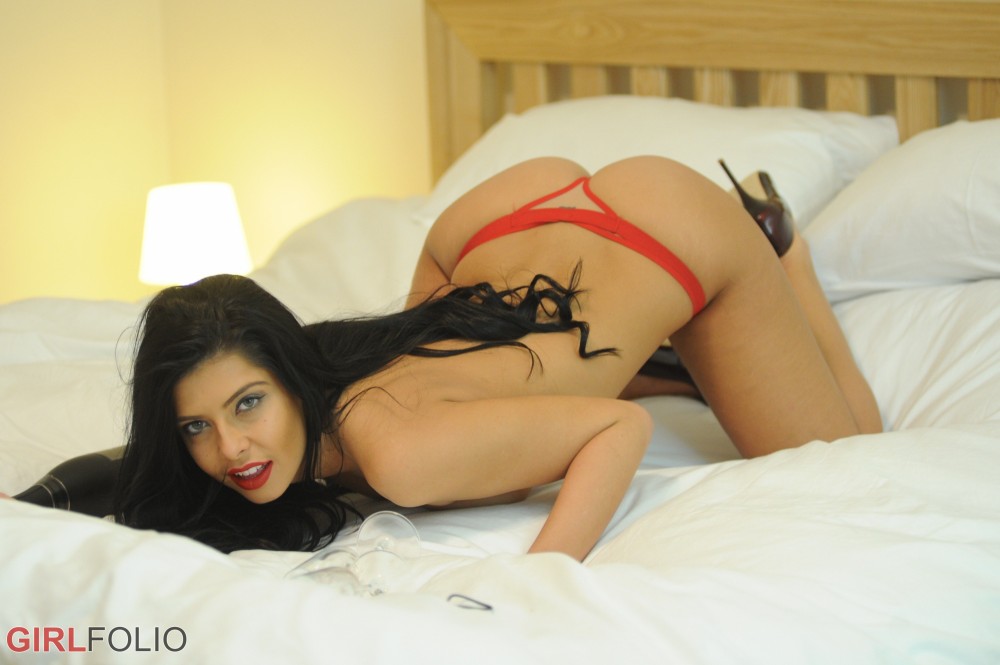 February 2015 - Image Set
Cara invites you to her bedroom... as if that wasn't exciting enough, she wants you to see her new red panties and bra, and while you're there... why not share a bottle of bubbly?

Cara will pop more than a cork as she does a sexy strip and then climbs onto the bed with you... a bottle. two glasses... and that sexy lingerie - it'll make you see red!
View More Sets of: Cara De la Hoyde