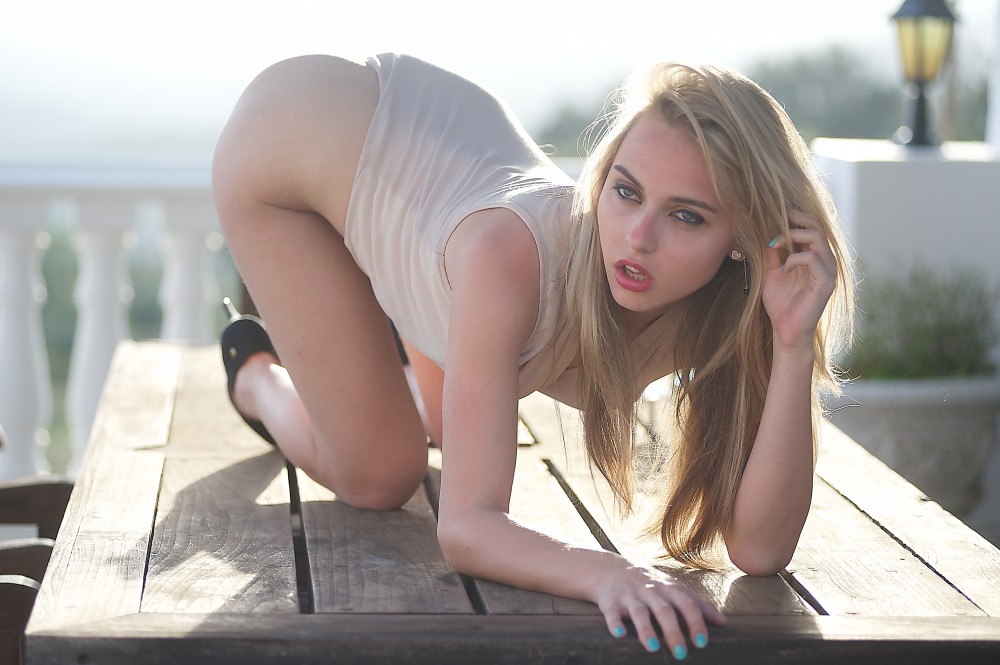 June 2015 - Image Set
"Let's shoot a set where I'm dressed all posh - like someone out of Desperate Housewives" ... suggested Chloe.

How could we to refuse when Chloe presented herself wearing this sophisticated outfit and proceeded to pose.

Watch as Chloe is indeed 'all posh' for the first few frames, then proceeds to get naked - but still posh! - as only Chloe can!
View More Sets of: Chloe Toy