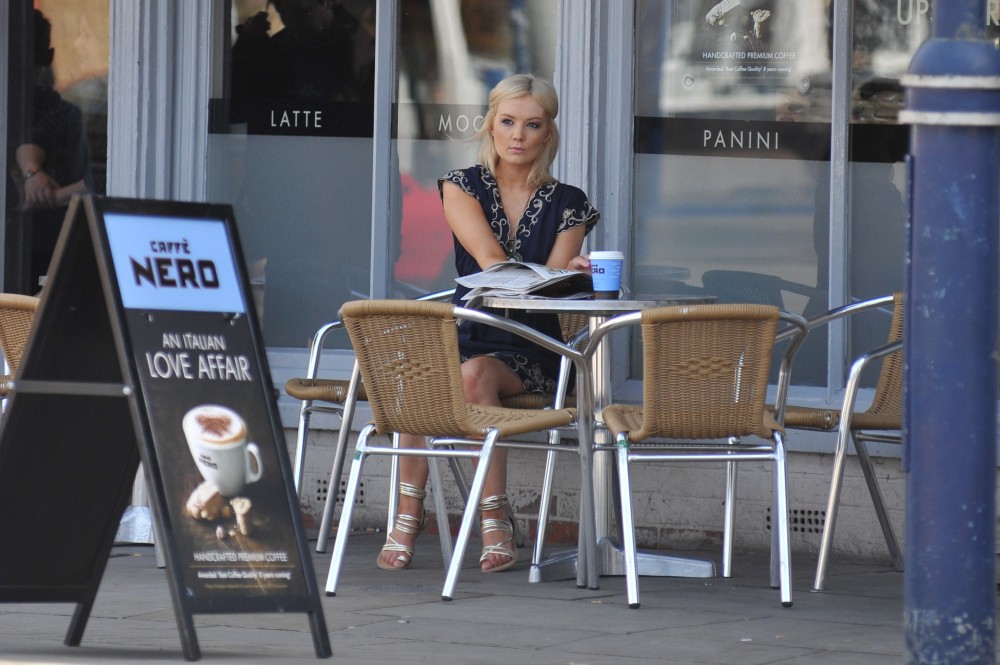 Faye Taylor - Very Hot Coffee Part 1
August 2015 - Image Set
We introduce the stunningly gorgeous Faye Taylor in this fun photo 'story'.

Watch as Faye pops in to her local coffee shop for a break and a quick 'read' of the morning paper. Does she notice that we are watching her? Maybe she does? ... Maybe she doesn't ... But we soon find ourselves in Faye's apartment watching as she entertains us while she is waiting for her coffee to cool down!

Thankfully her coffee is as hot as she is - giving ample time for Faye to strip off and stir things up a bit with some awesome poses...... Don't miss part 2 of this amazing photo set - it get's hotter!
View More Sets of: Faye Taylor