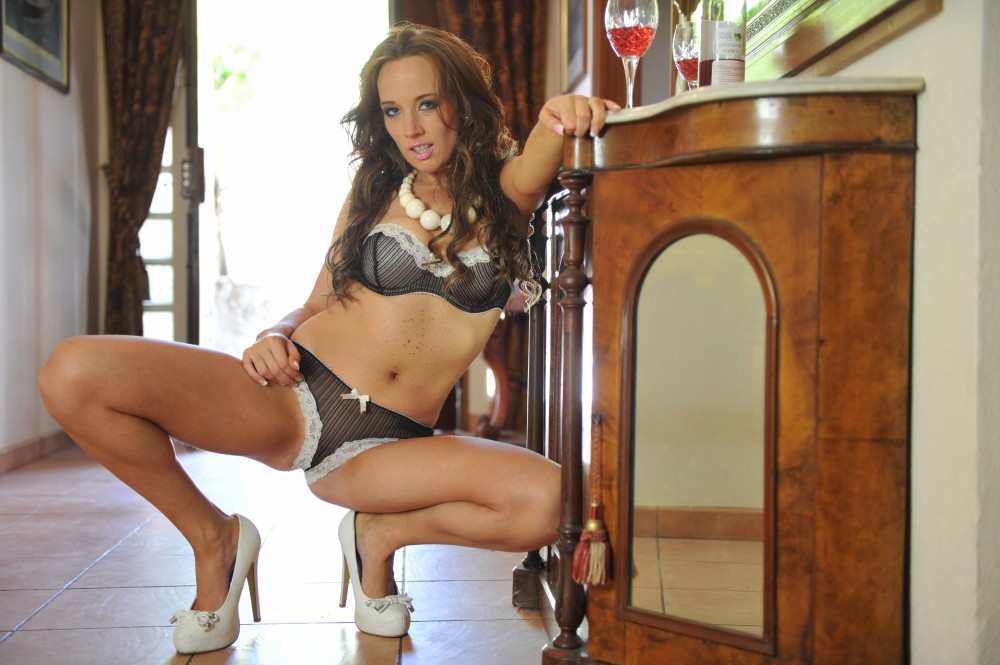 July 2015 - Image Set
What would you give for a sexy welcome home from the UK's poshest model Jemma Perry?

Jemma greats us wearing a smart skirt and matching top, then makes feel extra welcome by revealing her sexy underwear.

It's enough to pop anyone's cork when Jemma offers you a drink wearing little more than a sexy smile!
View More Sets of: Jemma Perry