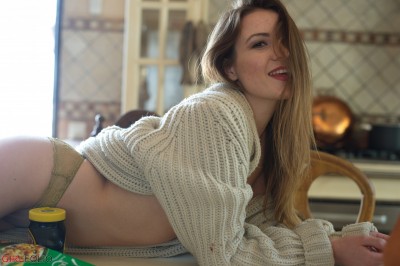 April 2018 - HD Video
Before a busy day shooting for GIRLFOLIO everyone needs a good breakfast... and it's always a good breakfast with Scarlot.

In this movie Scarlot wears nothing more than chunky cardigan, a skimpy pair of knickers and a bra – and pours her breakfast cerial on herself rather than a plate!!
View More Sets of: Scarlot Rose